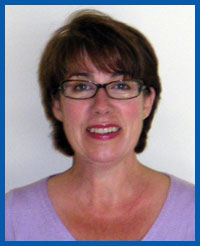 Hi, my name is Dr. Katy Strachan. I am a Registered Psychologist with a Ph.D. in Psychology from the University of British Columbia. I have been a Registered Psychologist in BC since 1994. My areas of practice, approach and experience are described on this web page for your information. You can contact me at 604-473-6465 or at katystrachan@shaw.ca to discuss your specific concern in confidence. My office is in West Vancouver near Park Royal.


AREAS OF PRACTICE
Women's Issues:
•Experience: Seven years of private practice focusing primarily on women and older girls. Worked for 10 years with women who were victims of family violence and other crimes through the Vancouver Alternatives to Violence Program, the BC Criminal Injuries Compensation Program and private practice. I also provide counseling for relationship and intimacy issues.
•Approach: My approach is to help women and older girls develop a positive self-image and to overcome any barriers to health that may exist due to negative gender conditioning or traumatic experiences. My approach is influenced by cognitive behavioural and humanist traditions.
Mood Disorders (Depression, Anxiety, Anger Management):
•Experience: Seven years of private practice providing treatment for men and women with anxiety and depression. Nine years at the Criminal Injuries Compensation Program and WorkSafe BC consulting on cases of depression, anxiety and post trauma. Five years with the Vancouver Alternatives to Violence Program.
•Approach: My primary approach to treating mood disorders is Cognitive Behavioural. I assist clients to change automatic thought patterns, while experimenting with healthier behaviour. Cognitive Behavioural Therapy has been shown by research to be a highly effective treatment for mood disorders. I also work closely with physicians who are managing the medical aspects of mood disorders.
Workplace Disability:
•Experience: Four years as a psychological consultant at WorkSafe BC, seven years in private practice.
•Approach: A thorough assessment is the first step to assisting clients to make a full recovery and successful return to work. Coordination with stakeholders such as the client's physician, employer, union representative, and insurer create a supportive structure within which recovery can occur. Targeted treatments for common conditions underlying the disability, such as depression, anxiety, anger, conflict, substance abuse and relationship problems are provided.

For further information, please contact me .